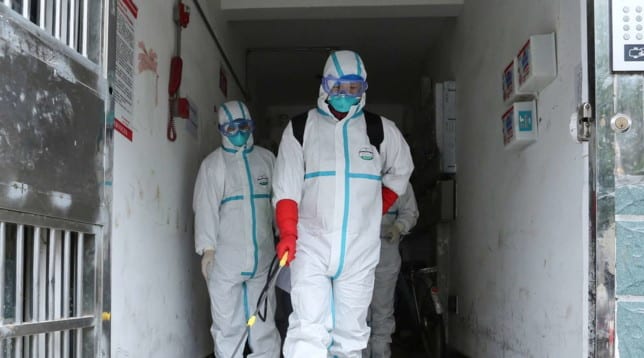 White House considers ban on flights to China amid coronavirus outbreak.
The White House is considering a ban on flights between the United States and China as the new coronavirus outbreak continues to spread, Trump administration officials said late Tuesday.
The administration has discussed the prospect of suspending flights to China, but has not made a decision, officials said, denying some media reports that it had.
A White House official, requesting anonymity because of the sensitivity of the matter, said talks are ongoing.
"The White House did not call the airlines and hasn't asked for a suspension of flights between the U.S. and China," the official said.
On Wednesday, British Airways suspended flights to and from mainland China after the country's Foreign Office warned against "all but essential travel."
So far, 106 people have died from the new coronavirus and the number of confirmed cases in China has ballooned to more than 4,500.
The epicenter of the outbreak is Wuhan, a city of 11 million people, but during their Tuesday press conference, Centers for Disease Control and Prevention and U.S. Department of Department of Health and Human Services officials said there were 60 cases in 13 other countries outside of China, including five in the U.S.
LEGGI ANCHE: http://www.adhocnews.it/prato-come-corleone-mafia-cinese/